Proposals for Organization of RoboCup Events
1. Proposals for RoboCup Annual event
2. Proposals for RoboCup Related Events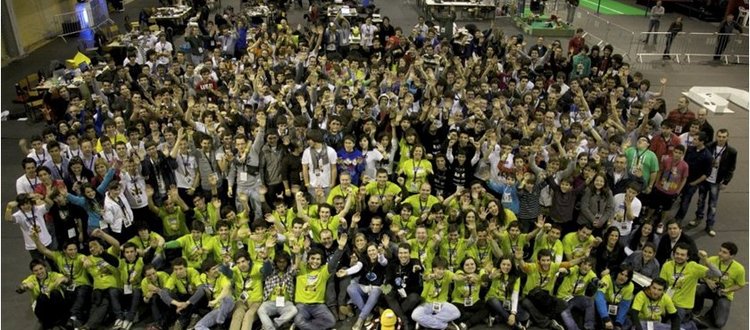 Proposals for RoboCup Annual Event
A proposer of RoboCup annual event shall prepare a proposal document that includes the following items:
Dates

dates of competitions, symposiums, and preparation

which days and hours participants can enter the venue?
which days and hours visitors can enter the venue?

relation with schedules to other conferences and events

major conferences on robotics, artificial intelligence and multi-agents
large sports events (Olympics and World Cups) and festivals

Locations and Venues

transportation

ease of reaching the venue city
plan to handle custom issues to transport robots
plan to handle immigration of participants
possible issues on visa
accommodation

list of hotels and dormitories (especially for junior)

tentative floor plans for leagues and symposiums

enough spaces?
easy to transport among leagues

Financial Plan

budget plan
support from local and national governments
list of sponsors

Organization

legal entity that will sign the contract with the RoboCup Federation

person who signs the contract must be responsible to finance

people who have experience organizing big RoboCup-related events (for example, Open events) must be involved
committees, committee members, and their experiences in RoboCup and organizing events

Potential impact on region(s) in research and education

existing RoboCup activities (major, junior)
Each proposal must be submitted
between February 15, year N-3 and February 15, year N-2. The proposals will be carefully evaluated and voted on by the Board of Trustee of the RoboCup Federation.


Proposals for RoboCup Related Events

RoboCup Related Events are those organized by the RoboCup Regional committees.
The committee must submit a proposal to Trustees to be approved following the instructions below.
Please allow at least 3 weeks for the decision. Therefore, such a proposal must be submitted to events[at]robocup[dot]org as early as possible and not later than 3 weeks before the first public announcement of the event.

A proposer for a RoboCup related event shall prepare a proposal document that includes, at least, the following items:
Name of the event

History of the event (reports and photos from previous events)


Website

Venue

Pavillion
City
Region/Country

Dates

Setup days
Competitions/Challenges
Optional Trainning for participantes
Optional Training for Teachers/Mentors
Other activities
Open to public


Organizing Chair (name / Institution)

Contact: Email, Telephone, address

Organizing Committee

List names for all tasks/leagues related with organization

RoboCup Leagues in contest

Major Leagues
Junior Leagues
Other competitions


Participation and Fees

Registration price Major
Registration price Junior
Price for public
Other pricing information (Hall, discounts, etc.)

Relation to RoboCup Federation


Shall the event be announced by the RoboCup Federation

Support to/from RoboCup Federation
Endorsement of the proposed event by any RoboCup Regional Committee that covers the location of the event.

Expected number of participants/Teams

Participants in previous editions

Program schedule
Setup of the Event

minimum description of area for working areas, leagues competition, and other spaces

Transportation information

By car
By airplane
By train

List of accommodation places (with different level of prices)
Sponsors

Co-Organizers
Partners
Golden Sponsors
Sponsors
Government Support

Potential impact on region(s) in research and education


Number of participants
Where they come from